Business leaders are showing off their latest and most ambitious ideas using PressRelease.com's wire distribution to attract the next generation of top-tier industry talent.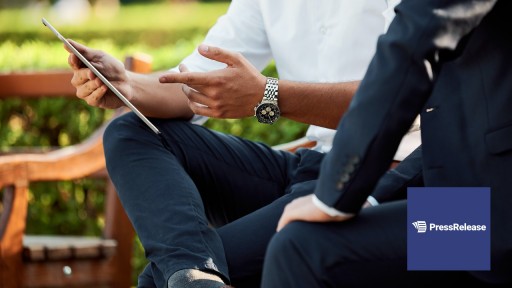 SARASOTA, Fla. – September 17, 2020 – (Newswire.com)

Business leaders looking to grow their company and move forward to the next stage of development are working with PressRelease.com, using their comprehensive wire distribution to highlight their latest projects and innovative ideas to attract upcoming generations of industry talent. With a selection of distribution options on the most popular business networks, companies can easily showcase their projects, upcoming ideas, and direction of the company to attract prospective candidates.
"Our wire distribution provides businesses the unique opportunity to issue multiple campaigns on a limited budget without sacrificing quality," says Erik Rohrmann, COO at PressRelease.com. "More campaigns means more opportunities and more performance data. Many of our customers are continuously refining their messaging to get the attention of talent within their industry; the right message is bringing more candidates to their door, rounding out their team to better meet their business objectives for the future."
Using PressRelease.com's comprehensive and affordable wire distribution, organizations can easily issue strategically timed releases to connect with the public and grow influence across their industry. Inspiring future generations with their latest company announcements and getting news of their latest, groundbreaking projects directly into the hands of future professionals are among the most effective recruitment tools businesses have been leveraging recently.
The development of partnerships with both Newswire and Accesswire have provided PressRelease.com the opportunity to create even more value for businesses and their leaders through its comprehensive wire distribution to premier business networks like MarketWatch, Bloomberg, Yahoo! Finance, Morningstar, CBS, ABC, FOX and NBC.
​PressRelease.com helps companies attract new talent and showcase company successes through smart press release distribution. To learn more about how to create newfound value through press release content, visit PressRelease.com.
About PressRelease.com
PressRelease.com provides simple, affordable press release distribution services to public and private companies through the most comprehensive networks and 1.8M media contacts.
Contact Information:
PressRelease.com
Media Relations
Office: 800-998-2927
Press Release Service
by
Newswire.com
Original Source:

Big Leaders With Big Ideas Work With PressRelease.com to Recruit Top Industry Talent to Their Organizations