Richard Lorber shifted his movie business to the internet as soon as movie theaters closed across the United States. Lorber runs Kino Lorber, one of the leading distributors of independent and foreign films.
Sales surged at first, prompting most of his competitors and partners to join the movement.
Everyone from independent distributors to the biggest movie studios in the world has tried what's called premium video-on-demand, releasing a new movie at home for a higher price than your average iTunes rental. Examples include "Trolls: World Tour," "Bacurau" and, most recently, "Mulan."
But like so many activities that seemed so great at the beginning of the pandemic – baking bread, virtual concerts and Zoom meetings – the novelty has worn off. Kino Lorber's sales have slipped at least 30% since the beginning of the pandemic.
"Digital box office revenues are lower than they were in the early stages,"  Lorber told me. "And also certainly lower than they were with physical releasing." 
Larger studios are seeing similar trends. While Universal touted the early success of "Trolls," that may prove to be more the exception than the rule. 
You don't hear AT&T bragging about the performance of "Scoob," nor has Disney said it will try the "Mulan" model with other movies.
Some analysts and executives have concluded this means premium video-on-demand doesn't work. Rich Gelfond, the CEO of Imax, called it a "failed experiment."  Rich Greenfield, an analyst with LightShed Partners, says the only viable solution is subscription video-on-demand (aka Netflix).
Both Rich Gs are a little off.
Many of the new hobbies and behaviors picked up during the pandemic are going to stick around, but that doesn't mean they will replace whatever came before them. My uncle is not going to bake every piece of bread he eats for the rest of his life, but he might think twice about buying a new loaf every week. 
Similarly, this new movement toward "virtual cinema" is here to stay. Many of the theater chains have told Lorber they want to continue to expand their programs when their physical locations reopen because it allows them to offer more movies.
But the choice isn't between only offering movies in theaters or only offering movies at home. 
When theaters are back open, you are going to see more flexible models closer to what AMC and Universal agreed upon earlier this year. Universal will release movies exclusively in theaters for at least 17 days, and then make that movie available at home. That way you can still go to see the movie in theaters if you are looking for a night out, or wait a few weeks (instead of a few months) to rent it at home.
The real reason many of the major studio movies aren't performing well at home is pretty simple: They aren't that good! 
People have a lot of entertainment options at home, from playing video games to watching live sports to watching lots of movies available at no extra cost (beyond a subscription). So while people will pay to go see a movie in theaters, they won't pay theater prices to watch just any movie at home.
"Nobody is kidding anyone," Lorber says. "You're watching a movie on a screen at home, and that's up against everything else available on your home screen." 
While Lorber doesn't release movies that are ever going to attract tens of millions of people at the same time, it's safe to assume that millions of people would pay to watch the new James Bond or Wonder Woman at home.
Studios haven't been willing to take that risk.
Forgive a brief digression on the economics of the movie business, but all movies make money in stages. They make money in theaters, then they make money from people who rent them at home or buy them, and make even more money licensing the title to TV networks and streaming services. How much money a studio makes from rentals, sales and licensing depends on how it does in theaters.
This formula is how a movie like the most recent Avengers generated close to $1 billion in profit. (That's a lot more money than a streaming service makes off a single movie.)
By releasing movies at home, the studios have compressed those windows. People buying the movie now are people who won't buy it later. So not only are studios making less money now than they might have in theaters, but they are surrendering some of the long-term earnings.
That's why you are seeing a bunch of lesser titles released at home. And that's why people aren't paying for them.
Studios are stuck right now. They can't make money releasing movies in theaters because not enough people will go. They also aren't prepared to risk releasing a top-flight movie online-only, be it for rental to drive subscriptions to a streaming service. 
For now, they are stuck waiting — just like the rest of us. – Lucas Shaw
The best of Screentime (and other stuff)
Kanye West: An unreliable narrator with a point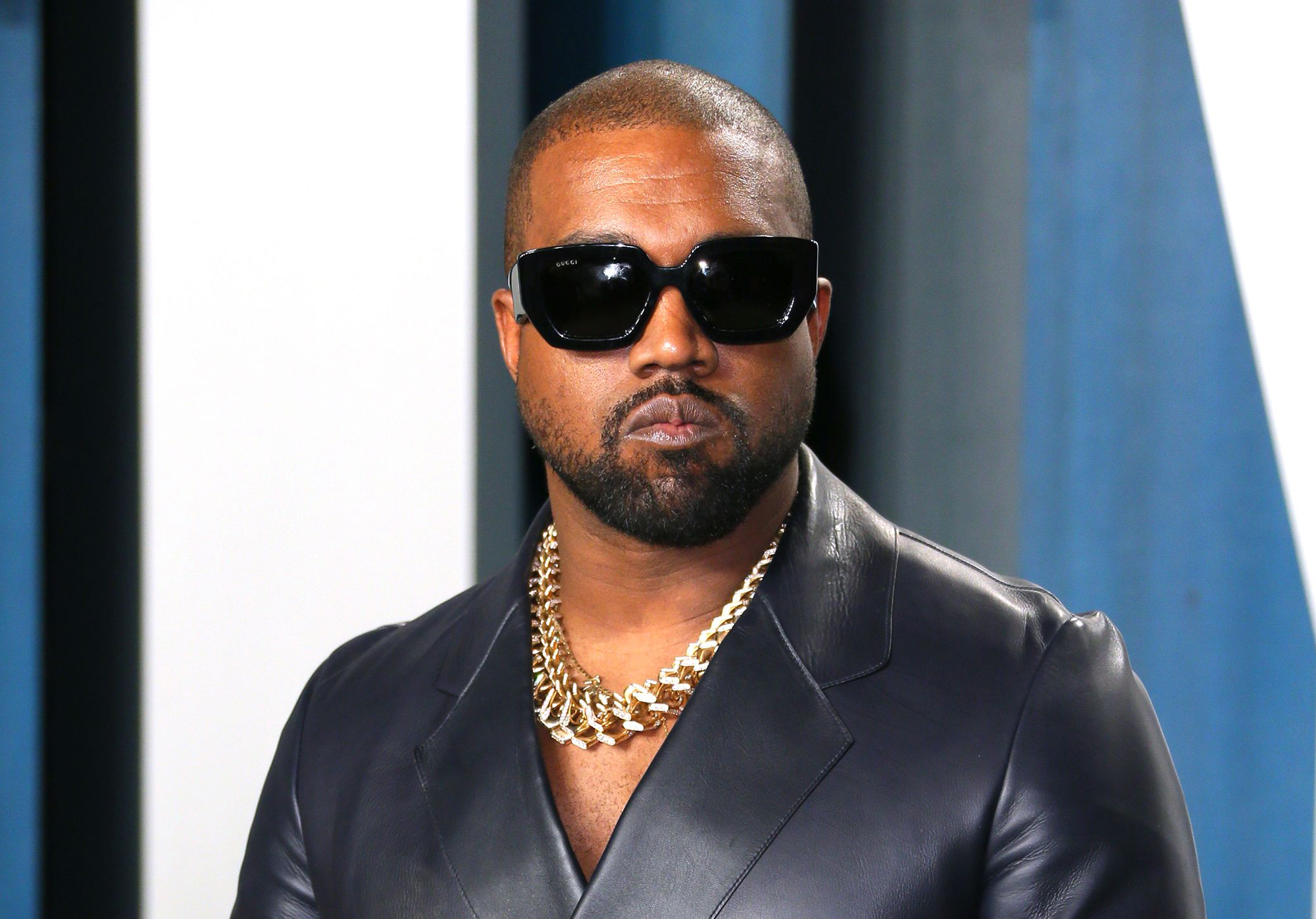 Kanye West melted down in public again. The rapper and fashion mogul posted screenshots of his record contracts with Universal Music Group on Twitter, bemoaning the abusive and exploitative nature of record contracts.
West is the wrong person to be making this claim. His tweets reveal that he has renegotiated his contracts on several occasions, presumably receiving better and better terms each time. He also created his own record label, which has signed artists to deals that give the label ownership of their recordings.
"All those contract amendments Kanye posted actually speak to the increasing power he had as an artist," Naima Cochrane tweeted.
But his tirade should add fuel to a fire that's already been burning. Artists are tired of labels signing them to bad contracts, and even more tired of the lack of transparency into those deals. Could Kanye help? Maybe.
Will you pay $10 a month for Paramount+?
ViacomCBS unveiled its entry into the streaming wars: Paramount+. It's a new and improved version of All Access, which includes original series "Star Trek: Discovery" and "The Good Fight," as well as live NFL games and a library of old movies and TV shows.
Paramount+ will add more original series, as well as a deeper library featuring hits from Viacom networks like MTV and Comedy Central. But ViacomCBS continues to try to have its cake and eat it too. It's licensing many of its most popular old hits, including "South Park" and "Chappelle's Show," to other services.
Sports are back
For the first time ever, all six major U.S. sports leagues are playing at the same time. This is great news for sports fans, who endured months without much to watch. It's also great news for TV networks, who don't have much else to show right now.
But is it too much of a good thing? That's what top Wall Street analyst Michael Nathanson asks. While overall sports viewership will reach record levels, all this competition will depress viewership of individual events.
Joe Rogan is giving Spotify fits
The popular podcaster spread a conspiracy theory that leftists had been arrested for starting fires in Oregon – not true – and made comments that many took as evidence of transphobia.
Rogan apologized for spreading the debunked claim, while Spotify employees voiced concerns about the trans comments with CEO Daniel Ek.
"This is going to be a long, hard relationship between Rogan and Spotify. Just guessing," wrote activist organization Sleeping Giants.
Rogan has caused Spotify a lot of public-relations headaches since he signed a nine-figure deal to be a face of their push into podcasting.
Yet Spotify is willing to pay the price because Rogan also made the company a lot of money; the stock price is up more than 50% this year. Spotify did not go into this deal blindly. It knew what it was getting, and it made the deal anyways.
Spotify is going to have to get used to the controversies that come with being a media company. It used to only have to worry about artists saying it didn't pay them enough. Now it's going to be accused of piracy, spreading conspiracy theories and abetting bigots.
One final thought: Do many of the people assailing Rogan listen to talk radio? Where are the calls for stations to cut off Mark Levin or Glenn Beck?
Deals of the week
Kobalt, publisher of Beck and Childish Gambino, is exploring a sale and wants to net as much as $1 billion.
Hollywood talent giant Creative Artists Agency is trying to end its standoff with the union representing screenwriters. But the Writers Guild of America says it has problems with CAA's latest proposal.
Hedge fund billionaire Steve Cohen has agreed to buy the New York Mets in a deal valuing the franchise at $2.4 billion.
You can now watch Peacock on Roku devices after the company reached a deal with Comcast. 
Weekly playlist
Thanks to my mom for recommending "The Bureau," a French detective show that is the most enjoyable program I've watched in a while.
If you need a new podcast, check out "Bunga Bunga," Wondery's new show about Silvio Berlusconi. (Full disclosure: my uncle is interviewed in it.)
Lastly, the Emmy Awards are tonight. You may read this before they take place, or after they take place. So I'm skipping any forecasting.
Pop Star Tracker