Leeds-based independent quantity surveying and project management business, MAW Consulting Limited, has added to its team, to service a steady stream of new opportunities and existing live projects.
Steve Leatherdale joins from Richard Boothroyd Associates, bringing a wealth of experience from previous employment at Franklin and Andrews, Wates Construction and most recently Richard Boothroyd Associates .
MAW Consulting was established in spring 2011 by Mark Watson who was formerly a partner at Rex Procter and Partners.
The business has a wide ranging client base and covers most construction sectors, with recent emphasis on Industrial, Infrastructure and Residential.
Current on site project locations include Stoke, Northampton, Oldham, Bakewell and closer to home in the Wharfe Valley.
Leatherdale said: "When I heard MAW Consulting were recruiting joining was an easy decision for me.
"I've  known Mark Watson the MD since the early 1980s when we studied together. We have always got on well and joining a niche client focused practice was just the change I was looking for."
Watson said: "Having Steve on board is a great for the business, his time spent working for contractors is especially useful in particular with our growing number of commissions for developer/contractors.
"Steve and I go back a long way, its like meeting up with an old friend.
"The business is busy with some exciting opportunities in the pipeline.
"We have weathered the Covid storm so far, we have like so many other businesses evolved and adapted our methods of working, using technology where we can but still trying to maintain that hands on senior involvement in all of our projects, which is one of our key USPs."
:::
James Moore has joined DWF in the Leeds office, having previously been a restructuring and insolvency partner at Weightmans.
He is highly experienced and respected in his restructuring work acting nationally and internationally for insolvency practitioners, banks, distressed companies, directors, investors, corporate debtors, secured and unsecured creditors.
Moore joins the Banking & Finance practice following the recent appointment of insolvency specialist Natasha Atkinson as partner and restructuring partner Stewart Anderson.
Iain Shurwood, head of banking and finance at DWF, said: "I am delighted to welcome James to DWF. His reputation and expertise will be an asset to our growing insolvency and restructuring team and further enhance our overall offering to clients."
Moore said: "I am really pleased to be joining DWF at what is an exciting time to be at the firm.
"It has a great reputation and I am looking forward to being part of a rapidly expanding Restructuring & Insolvency team within the wider Banking and Finance practice.
"The current climate is difficult for so many reasons and along with the rest of the team I hope to assist our clients navigate what is clearly a very turbulent financial period."
:::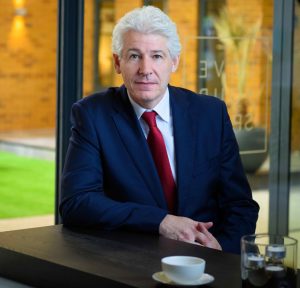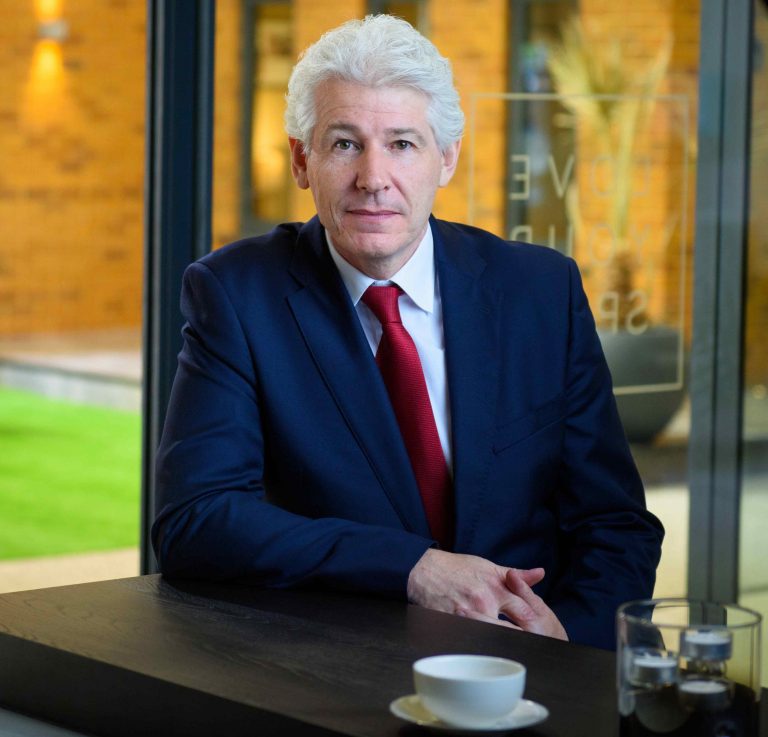 Leeds-based Express Bi-Folding Doors has appointed Mark Phillips to head its new Trade and Residential division.
Philips brings 25 years of experience in business and luxury glazing. He will be actively targeting and seeking out new quality partners that match with the Express offer from the professional sectors such as architects, developers, specifiers, and builders.
He said: "Express is an extremely successful and well-known consumer brand and I am excited about translating this success into the professional trade sector to support our sales growth ambitions.
"Building strong foundations with our loyal and new customers is of paramount importance whilst establishing our position within the marketplace as the go to company for inspirational products, quality of manufacture and un-rivalled service levels."
Steve Bromberg, managing director, added: "We're very excited to have Mark on board. We've known him for quite a few years now and have always been impressed with his hands-on approach and dedication to growing business.
"We look forward to working with Mark and taking Express Bi-Folding Doors offer to a new level within the trade industry sector."
:::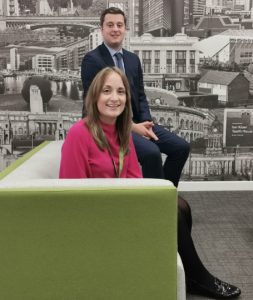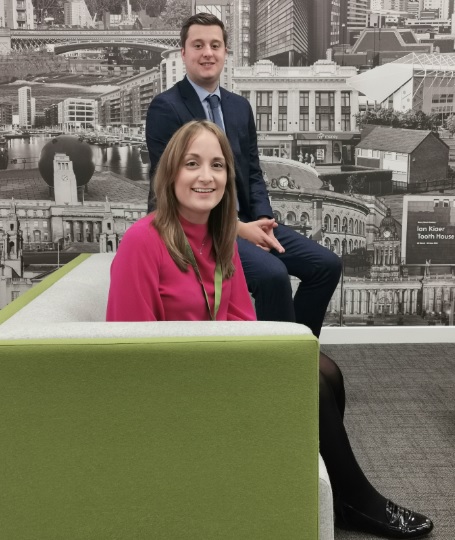 Yorkshire-based law firm Schofield Sweeney is continuing to recruit and grow as part of its investment in legal expertise.
Emily Ibberson and Alexander Aitken who trained with the firm have recently become qualified solicitors.
Ibberson takes on a role as a solicitor in the dispute resolution team in Bradford, while Aitken has qualified and takes his seat in the corporate team in Leeds.
Ibberson said: "I am extremely happy to have qualified into the dispute resolution team and to be staying with Schofield Sweeney.
"I would highly recommend the training contract they offer, as you are exposed to high quality work and offered lots of support throughout."
Four new trainees have also joined – Harry Whyte and Darcey Sutcliffe join the commercial property teams in Leeds and Bradford.
Leigh Freeman and Abigail Christopher start their training careers in the corporate teams in Huddersfield and Leeds respectively.
Luisa D'Alessandro, partner and the firm's training principal, said: "We are very pleased to be joined by new talent, especially at a time when much of the news is focused on job losses rather than job creation.
"We put a great deal of time and resource into finding, nurturing, and retaining talent.
"Our trainees often tell us that not only do they really enjoy working with us, but they value the quality of the training we provide and our ability to give them the best possible hands-on experience and learning opportunities and throughout their contracts.
"Our trainees and newly qualified solicitors are really important for the future success and ongoing development of the firm."