Xerox (XRX) is cheap as a result of the 2020 selloff, with relatively bleak prospects for the company so long as the pandemic remains relevant. The company's valuation is quite low, but some longer-term risks remain. Nonetheless, Xerox may be worth a look as a recovery bet and as a speculative bet on the long-term growth potential of 3D printing.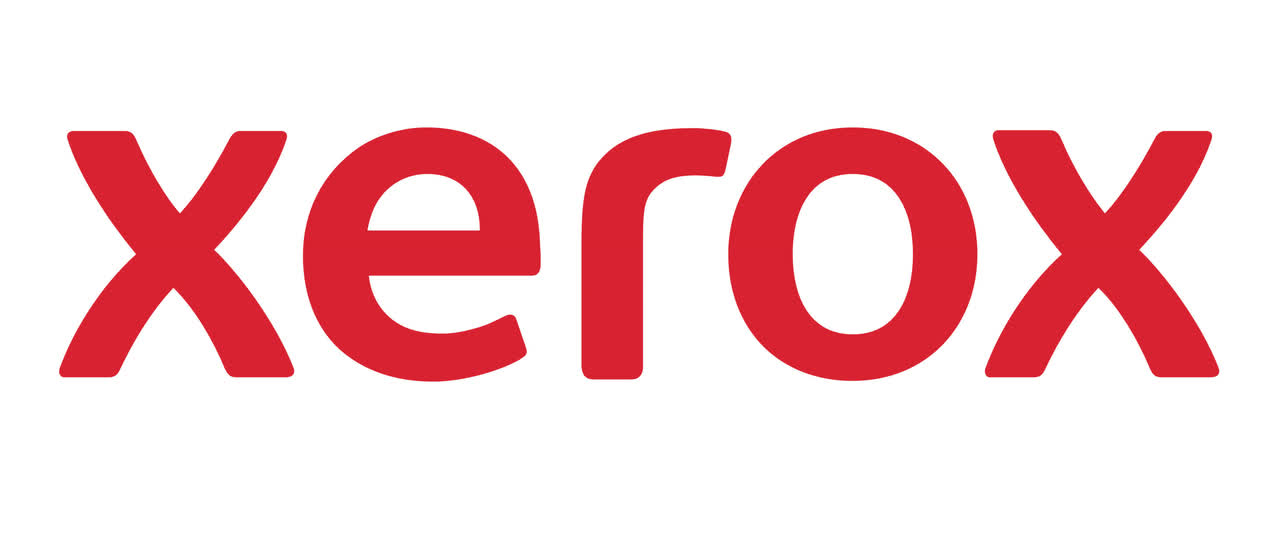 Image Source
COVID-19 Impact
Coronavirus has a significant impact on Xerox's business, with second quarter revenue dropping by 35.3% year over year. Adjusted earnings per share fell to 15 cents per share from 64 cents a year ago. The company lost a significant amount of service revenue – which accounts for the largest share of the company's overall revenue – as customers' deferred maintenance and lockdowns prevented accessing machines.
A major risk to Xerox is that companies decide to discontinue usage of offices, and thus the Xerox products inside them – primarily printers – such as REI, who decided to sell their brand-new headquarters while keeping employees working remote. Employees working from home likely already have printers, but the revenue opportunity in servicing those printers is significantly lower than the more complicated ones in offices. It is conceivable that individuals may purchase more expensive models once remote work is decided to last more long term, but the need for physical paper copies of documents is no longer as pertinent in an online environment. This could transfer over once offices return to work, with online file sharing becoming more and more prevalent as it is undoubtedly the primary medium of communication. A longer-term revenue decline from lower printing volumes seems more than likely at the moment.
Growth Avenues
The most attractive future for Xerox, in my view, lies in 3D printing. From the company's conference call:
The impact of COVID-19 has accelerated needs in many of these areas. For example, COVID-19 has highlighted the risk of globally dispersed supply chains for many businesses with many experiencing delays in getting parts and products during the crisis. Integrating a localized 3D printing solution can improve supply chain resiliency, flexibility and responsiveness and can minimize the risk of disruption. Xerox's liquid metal 3D printing solution will allow manufacturers to make production-grade parts using off-the-shelf alloys without sacrificing quality, strength or safety standards. The team remains on track to deliver its first product by year-end.
3D printing technology has the capability to be useful in manufacturing on a much wider scale than it is currently employed, especially if the costs can be brought down. If Xerox is able to capitalize on this, as they are just starting to deliver their line of printers this year, 3D printing could make up for some of the decline in traditional paper printers.
Another short-term boost for Xerox could come from maintenance that wasn't performed during the worst periods of lockdown or was deferred by companies that sent employees home. Once the coronavirus is no longer as significant of a risk and offices start considering going back, having printers serviced is a likely step to be taken across the board, which could provide a meaningful quarterly boost to Xerox's earnings when it occurs.
Dividend and Valuation
Xerox's dividend has held steady since 2017, offering a generous 5.29% yield at its current price. Xerox has indicated that they plan to maintain the current dividend rate and return 50% of free cash flow to shareholders. This includes $700 million in outstanding repurchase authority, $300 million of which is slated for the second half of 2020. At the company's current market cap of $4.03 billion, this share repurchase equates to 7.4% of the company's total value.
The company's forward price to earnings is 14.68, with earnings expected to jump significantly in 2021 with a P/E of 8.42 on FY2021 EPS of $2.29. The company's selloff in early 2020 with little recovery since presents shares as historically cheap, down nearly 50% from February highs.
Xerox paid back more than $300 million in debt during the second quarter but has since issued more than $1 billion in debt. The company's balance sheet with $2.27 billion in cash looks fairly safe, but its debt load remains something to look out for.
Conclusion
Xerox's cheap valuation makes is attractive for a potential dividend or value investment. The company's stagnant dividend, though unlikely to be cut, makes it less attractive from this angle. The cheap shares provide a potential entry point for a speculative position on the company's 3D printing potential or a COVID-19 recovery play. At the same time, the risk of a prolonged period of depressed revenue, which could prove to be indefinite absent new revenue streams is likely to dampen the company's potential.
Author's Note: If you enjoyed this article and found it useful, please consider hitting the orange "Follow" button up above to be notified when I publish new content and leave a like down below if you would like more content covering Xerox.
Disclosure: I/we have no positions in any stocks mentioned, and no plans to initiate any positions within the next 72 hours. I wrote this article myself, and it expresses my own opinions. I am not receiving compensation for it (other than from Seeking Alpha). I have no business relationship with any company whose stock is mentioned in this article.
Additional disclosure: This article is for informational purposes only and should not be regarded as investment advice. This article should not be the sole basis for a financial decision, including the purchase or sale of stock. Any personal financial decision should be made on the basis of your own research and consideration of your unique financial goals and investing ideals.